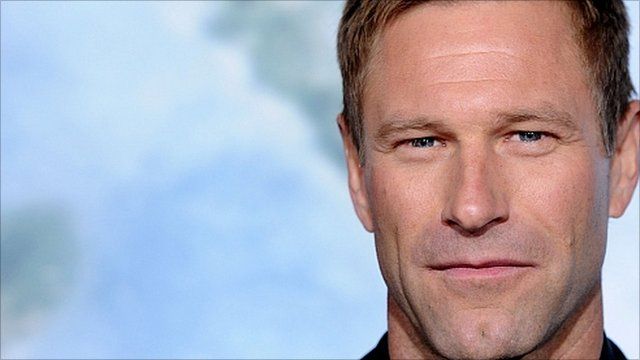 Video
Aaron Eckhart: Battle: LA is 'loveletter to US marines'
Hollywood actor Aaron Eckhart is best known for character roles such as Harvey Dent in The Dark Knight or more recently as a bereaved father in Rabbit Hole.
But in his new film, Battle: Los Angeles, the 43-year-old actor plays an action hero fighting aliens for the first time.
Talking Movies' Tom Brook has been hearing from him about this new direction for his career and why he wanted to star in a Hollywood, alien invasion movie.
Go to next video: Eckhart's role fighting aliens