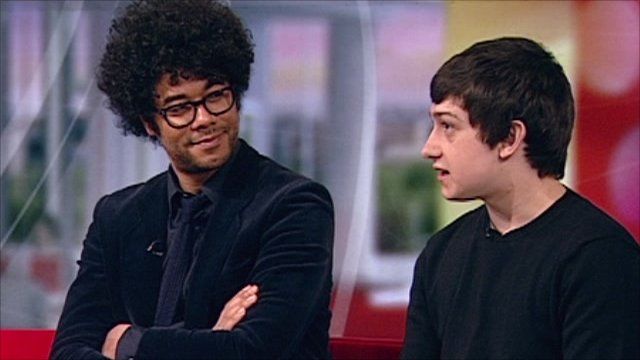 Video
Creating the 'agonising moments' of film Submarine
The British film "Submarine" tells the heart warming tale of a young man's first experience of love and has already had rave reviews at this year's Toronto, London and Sundance film festivals.
It is directed by the Perrier award winning comedian Richard Ayoade, known for his roles in shows such as the Mighty Boosh and The IT Crowd, and stars Craig Roberts as 15-year-old Oliver Tate.
They spoke to BBC Breakfast about what it was like to make the film.