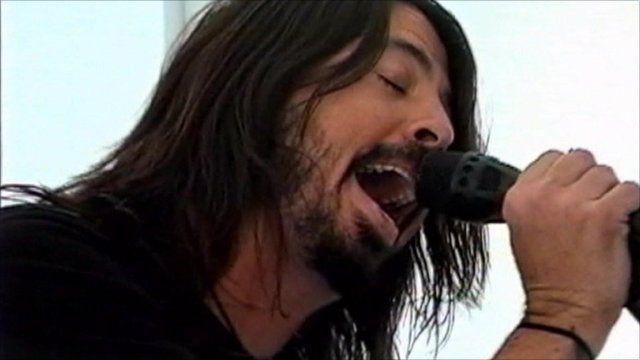 Video
Foo Fighters speak exclusively on making latest album in Dave Grohl's garage
Since 1994, the Foo Fighters have sold more than 20 million records, played legendary gigs at Wembley Stadium and seen frontman Dave Grohl named a Godlike Genius by NME magazine.
But as former Nirvana drummer Grohl explained, they were not above recording their seventh album, Wasting Light, in his garage using only analogue equipment.
Emma Jones spoke exclusively to the band about the legacy of Kurt Cobain, playing Wembley and coping with fatherhood.
Go to next video: Entertainment Headlines