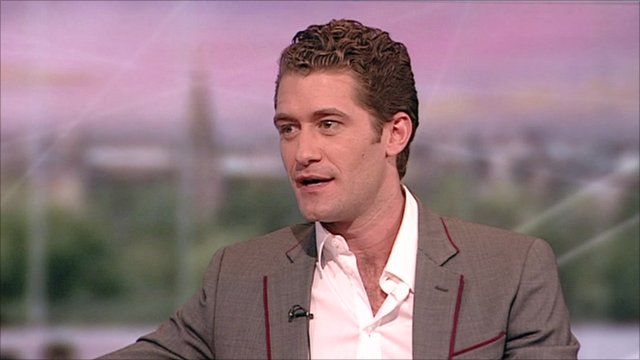 Video
Glee star Matthew Morrison 'surrounded by love but still alone'
Matthew Morrison, star of hit television show Glee, has revealed he feels "surrounded by love but still alone" as legions of fans don't know his real name.
The American actor and singer is releasing his self-titled debut album after rising to fame playing Spanish teacher Will Schuester in the cult show about an embattled high school singing club.
Morrison joined BBC Breakfast to discuss what the songs on his album are really about and confess what it was like to duet with Elton John and Gwyneth Paltrow.
Go to next video: Entertainment Headlines