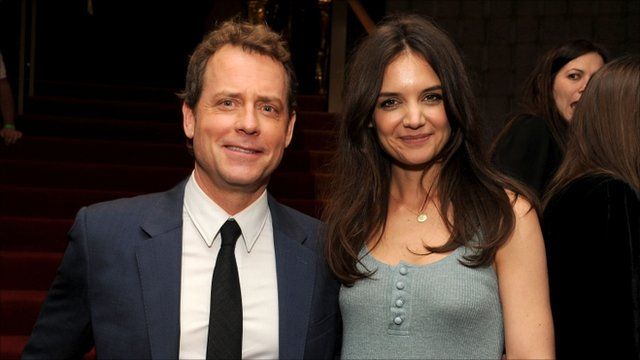 Video
Katie Holmes and Greg Kinnear on playing The Kennedys
Katie Holmes and Greg Kinnear have attended the premiere of The Kennedys, a controversial mini-series in which they depict the relationship between former US President John F Kennedy and his wife Jackie.
The eight-part series was intended to air on the History Channel in the US before being pulled due to complaints over its historical accuracy.
The Kennedys will now air on on ReelzChannel, a digital cable TV channel in the US, on the UK History channel from 7 April and on BBC Two later this year.
Go to next video: Entertainment Headlines