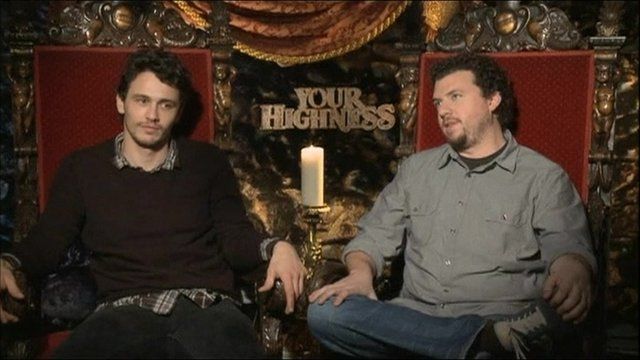 Video
Slacker film Your Highness is 'best movie anyone has ever made'
Pineapple Express co-stars James Franco and Danny McBride have claimed their latest slacker movie, Your Highness, is "the best movie anyone has ever made and the greatest story ever told".
The medieval comedy follows two bickering princes on a quest to rescue a kidnapped bride, and unusually was filmed entirely in Northern Ireland.
Your Highness, also starring Oscar-winner Natalie Portman and Zooey Deschanel, is released on 13 April, rated 15.
Clips courtesy of Universal Pictures.
Go to next video: Entertainment Headlines