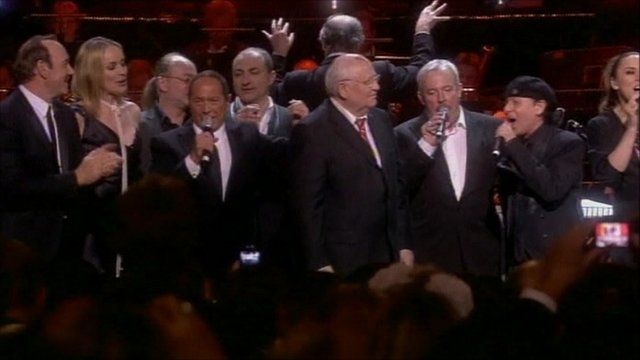 Video
Stars sing for Mikhail Gorbachev's 80th birthday gala
Former Soviet leader Mikhail Gorbachev has been honoured at a spectacular concert at the Royal Albert Hall in London to celebrate his 80th birthday.
Hollywood stars Kevin Spacey and Sharon Stone hosted the event which was attended by an array of guests from world leaders to celebrities.
Artists, including actress Milla Jovovich, closed the concert by singing a tribute to the former Russian President.
Go to next video: Russell Brand on Arthur remake