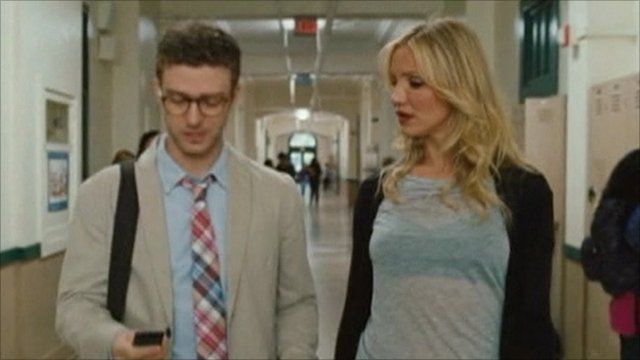 Video
Diaz and Timberlake reunite for Bad Teacher
Cameron Diaz has taken on a lively role in a big budget R-rated comedy, Bad Teacher, staring alongside her former boyfriend Justin Timberlake.
Diaz plays a foul-mouthed teacher pursuing her co-worker, who is played by Timberlake.
The actress said the only concern about reuniting with her ex-partner was unwanted media attention toward the pair.
Although the couple have teamed up post break-up for the Shrek films, this is the first time the pair have been in a live-action comedy together.
Go to next video: Stars sing for Gorbachev's birthday