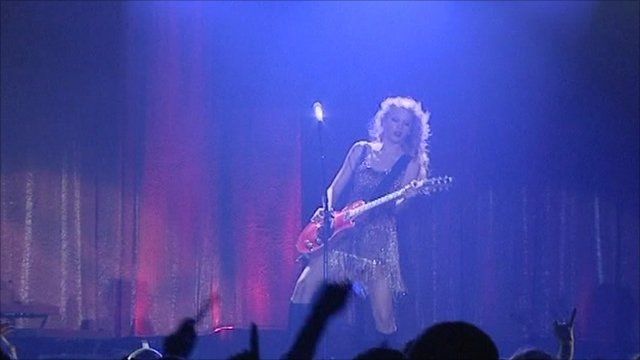 Video
Taylor Swift's 20 million milestone
Singer Taylor Swift accepts a plaque after reaching 20 million worldwide album sales.
Taylor Swift has finished her European tour with a sell out night at London's O2 Arena while celebrating selling 20 million albums worldwide.
The 21-year-old singer was handed a huge plaque before the show to mark the achievement.