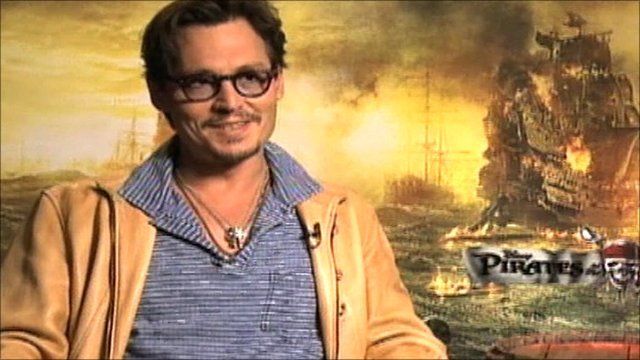 Video
Johnny Depp: 'I'm just a middle-aged child'
Johnny Depp is back on the big screen as Captain Jack Sparrow.
In the fourth instalment of Pirates of the Caribbean, the loveable rogue sails the high seas on a mission to find the Fountain of Youth.
The continuing saga has allowed Depp to hone his skills as one of the most popular childrens' character actors.
The actor spoke to the BBC's Peter Bowes about working on the Pirates series, his continued surprise at his career and why he is just a "middle-aged, irreverent child".
Go to next video: Geoffrey Rush on Pirates and Kings