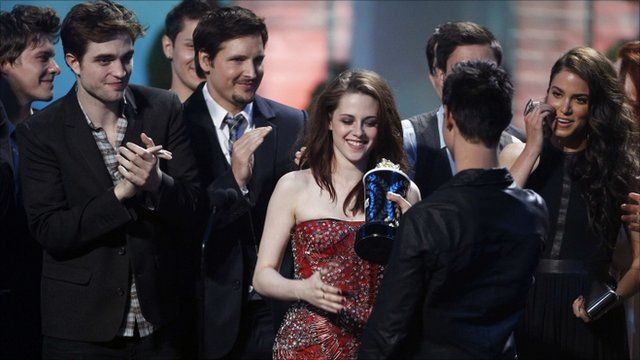 Video
Twilight triumphs at MTV Movie Awards
The Twilight Saga: Eclipse has scooped five gongs at the MTV Movie Awards, including a win for best movie for the third year running.
Robert Pattinson and Kristen Stewart, who play Edward Cullen and his girlfriend Bella Swan, won best male and female performance.
Best kiss also went to the pair, which Pattinson celebrated by kissing his co-star Taylor Lautner.
Justin Bieber's 3D concert movie Never Say Never won best jaw-dropping moment.
Courtesy MTV: Music Television
Go to next video: Ladykillers 'homage' on stage