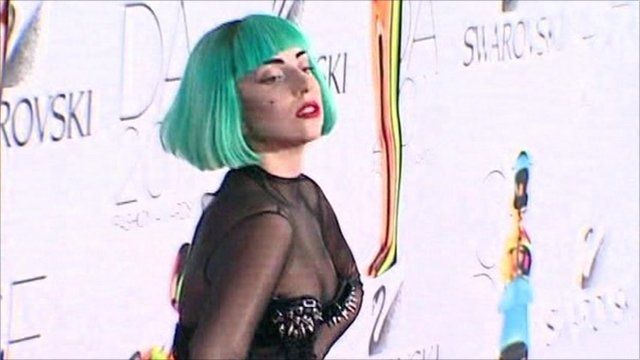 Video
Lady Gaga wins Council of Fashion icon award
Pop star Lady Gaga was presented with the fashion icon trophy at this year's Council of Fashion Designers of America (CFDA) award ceremony.
The singer, well known for her outrageous outfits, was given the prize for "being a fashion revolutionary", the CFDA said.
Speaking ahead of the ceremony, designers Ashley Olsen and David Meister shared their enthusiasm over the singer's fashion choices and actress Emmanuelle Chriqui said she was "fascinated" by the the star.
Gaga arrived wearing platform boots, a green wig with a corset by Thierry Mugler.