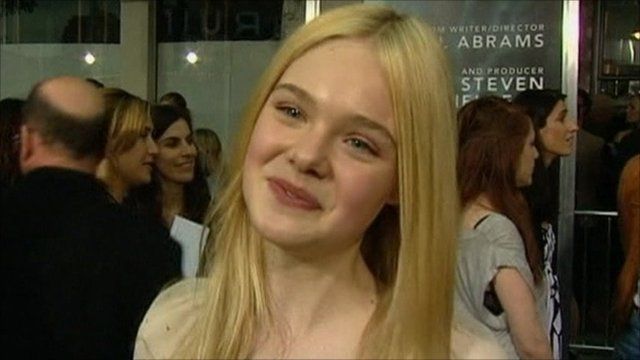 Video
Elle Fanning and stars attend Super 8 premiere
Elle Fanning has hit the red carpet in Los Angeles for the premiere of Super 8, which was produced by Steven Spielberg.
The actress said she shared a "Spielberg connection" with her older sister Dakota, who starred in Spielberg's War of the Worlds.
JJ Abrams, who directed the thriller, said Steven Spielberg's influence on his film-making was "impossible to quantify".
Go to next video: Ballet's blue tribute to Gershwin