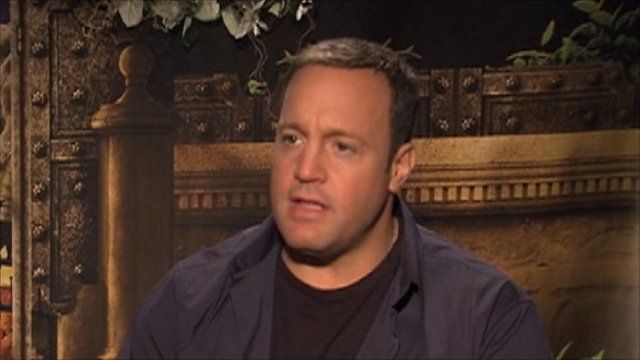 Video
Kevin James runs wild in new comedy Zookeeper
Actor and comedian Kevin James is known for churning out broad physical comedies, but while they may reach big audiences, they don't always impress critics.
The star of The Dilemma, Paul Blart: Mall Cop and I Now Pronounce You Chuck and Larry met Tom Brook at Talking Movies, to discuss his latest comedy Zookeeper.
Talking Movies is broadcast on BBC World News on Saturday at 1330 GMT and is repeated on Sunday at 0030, 0730, and 2030 GMT.
Go to next video: Film focuses on immigrants in LA