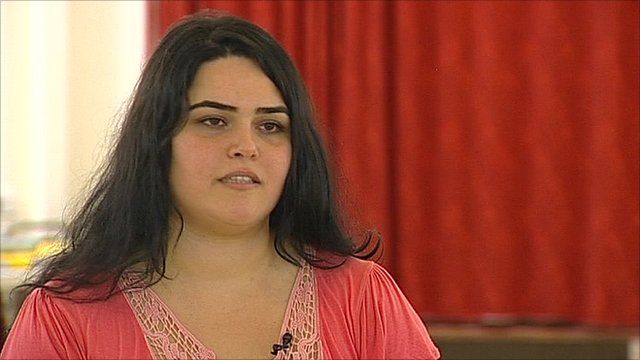 Video
Arab uprising inspires Edinburgh play
Final rehearsals have been taking place for the erotic and brutal production of One Thousand and One Nights. It opens at the Edinburgh International Festival on Sunday.
The production is based on a series of ancient never-ending stories written in Arabic gathered from India, Persia and across the Arab empire.
Many of the cast are from Egypt, Syria and Tunisia. They were due to rehearse in Egypt but had to move to Morocco because of the Arab Spring.
Actress Nanda Mohammad is from Syria and Ahmad Elsawy was in Egypt when the turbulent events unfolded in Tahrir Square.
Go to next video: Reflecting world events