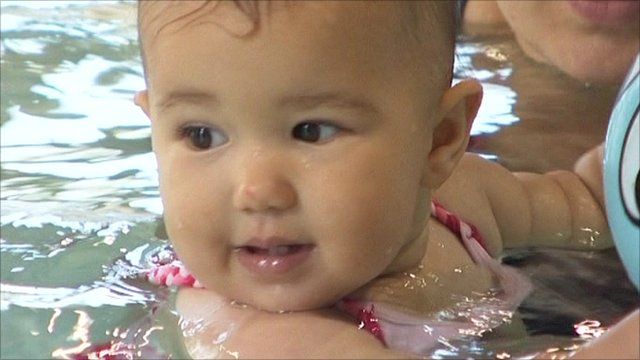 Video
What is the best age to learn to swim?
One in five adults is unable to swim, according to recent figures, and millions of children across the UK leave primary school unable to complete a length of the pool.
So when is the best time to learn to swim and what is the best way?
BBC reporter Sophie van Brugen has been finding out.
Go to next video: Mermaid swimmers who use monofins