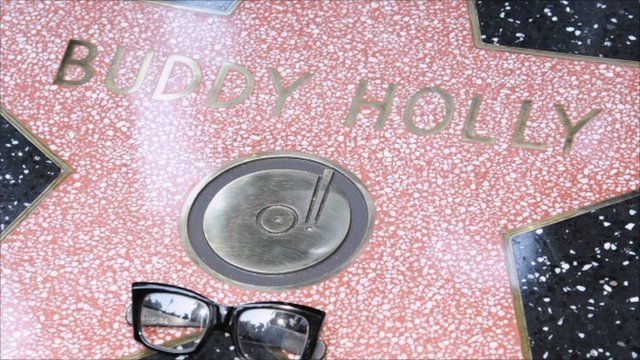 Video
A late star for Rock and Roller Buddy Holly
The late Buddy Holly (whose real name was Charles Hardin Holley) has been honoured on the Hollywood walk of fame in Los Angeles.
The singer died in a plane crash in 1959.
Phil Everly from the Everly Brothers, Gary Busey, who played Buddy in the Buddy Holly story, and Buddy's wife Maria Elena Holly paid tribute to the star, who was one of the pioneers of rock and roll music.
Holly's band was one of the first four-piece rock 'n' roll bands with two guitars, bass and drums that wrote, arranged, played and recorded its own songs in the studio, creating the blueprint for rock 'n' roll bands around the world.