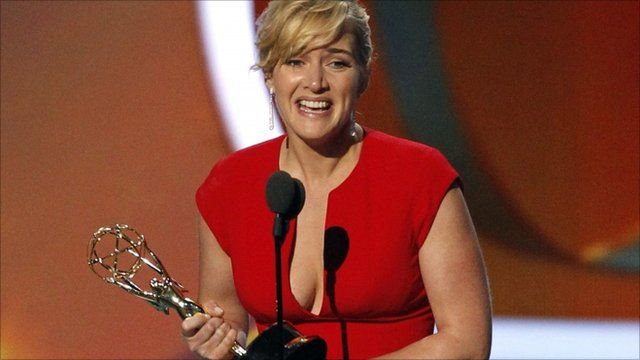 Video
'Thanks, Mum' - Kate Winslet wins best actress Emmy for Mildred Pierce
Kate Winslet has won the Emmy for best actress for her role in the period drama Mildred Pierce.
The HBO drama is about a divorced single mother who decides to open a restaurant business during 1930s Depression-era California.
Winslet dedicated the award to her mother saying: "It doesn't matter how old you are or what you do in your life, you never stop needing your mum."
Go to next video: Entertainment Headlines