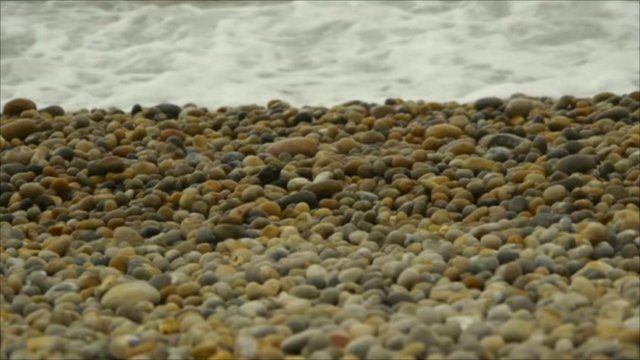 Video
Bill Fontana's White Sound
Listen to the sound of Chesil Beach in Dorset, which will be used for artist Bill Fontana's sound installation, White Sound: An urban seascape.
The installation will be broadcast live outside the Wellcome Collection in London from 22 September to 16 October.
The sounds of the waves on Chesil Beach will be played across the busy Euston Road in central London, muting the sound of the traffic.