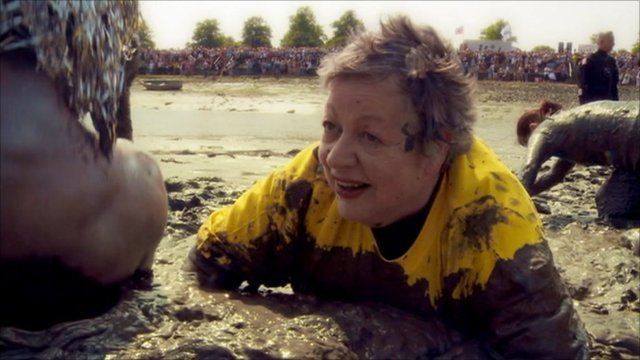 Video
Jo Brand takes on charity mud race
Jo Brand has been travelling around the country and exploring some of the more bizarre people, places and events that involve water.
In her new television show, Jo Brand's Big Splash, she meets mud runners, wild swimmers and people who make a living diving for golf balls.
She told BBC Breakfast she also tried diving with Blake Aldridge.