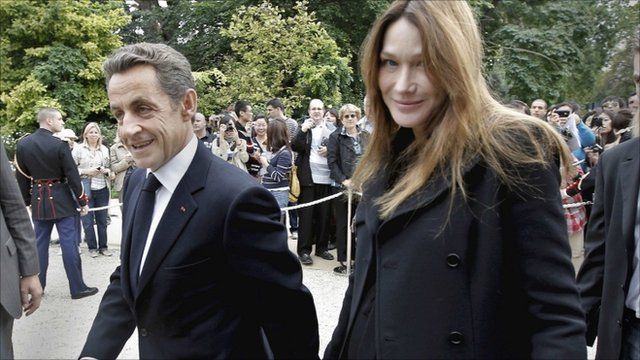 Video
How Carla Bruni fell for Sarkozy
Carla Bruni-Sarkozy has said that French President Nicolas Sarkozy's knowledge of gardening captured her heart.
In a rare interview with Christine Ockrent, one of France's best-known journalists and a personal friend of the first lady, she said it was "very rock-and-roll" to marry the president.
"Being able to change your life from one day to another...that's really rock-and-roll. Most people wouldn't go for this sort of change," she said.
The full interview was broadcast on Newshour on BBC World Service on Tuesday 27 September at 1300 GMT.