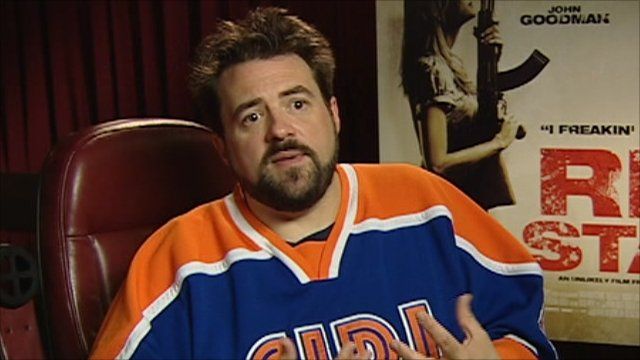 Video
Kevin Smith takes new film on the road
Kevin Smith says everything about his new film, Red State, is "unconventional", including the publicity.
The writer and director has taken his film - which stars Michael Parks, Melissa Leo and John Goodman - on a tour of American cities.
"For years, I have been building a nice audience by... coming out afterwards and just talking about it for hours and hours," he said.