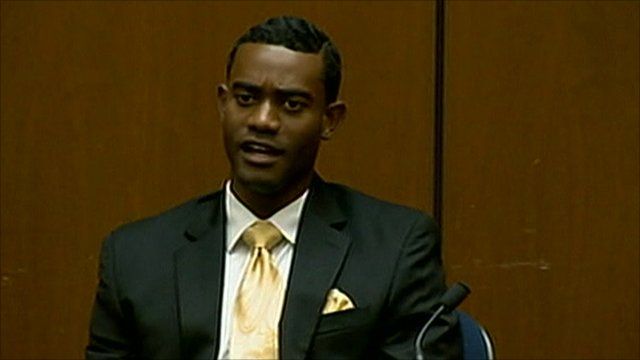 Video
Doctor 'wanted to collect creams'
Michael Jackson's personal assistant Michael Williams has said that Dr Conrad Murray wanted to remove "some cream that he wouldn't want the world to know about" from the singer's bedroom after he had died.
Mr Williams was giving evidence at the involuntary manslaughter trial of Jackson's doctor in Los Angeles.
Prosecutors say Dr Murray gave Jackson a lethal dose of a sedative that caused his death in June 2009.
The defence says Jackson gave himself too much of the drug, propofol.
Go to next video: Jackson 'misplaced trust' in doctor