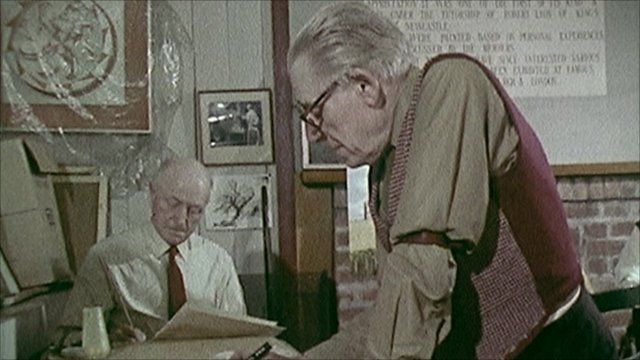 Video
The Pitmen Painters returns to London
The Pitmen Painters, which opened in Newcastle and found success at the National Theatre in London and on Broadway, is returning to London.
The play centres around the experiences of the Ashington Group - a group of miners in the North of England who challenged perceptions in the 1930s with their participation in the art world.
Playwright Lee Hall said he was interested in the story because the men were presented with opportunities but refused to become artists and remained proud miners.
Trevor Fox said his character, Oliver Kilbourn, had to choose between belonging in the art world or working as a miner and Brian Lonsdale told BBC Breakfast that he plays a young lad who sees art differently.