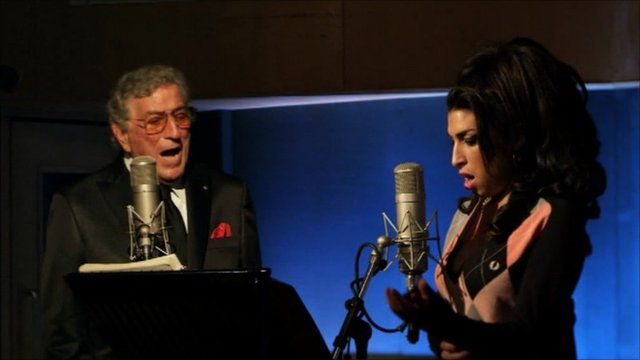 Video
Tony Bennett's praise for Amy Winehouse and Lady Gaga
Tony Bennett, 85, has become the oldest living performer to score a US number one album.
The album Duets II features Amy Winehouse, Lady Gaga and Michael Buble, is the first to reach number one in his 60 year career.
The singer praised performances by Amy Winehouse and Lady Gaga on the album.
He told BBC Breakfast that Lady Gaga "might become one of the greatest entertainers that ever lived".
Go to next video: Entertainment Headlines