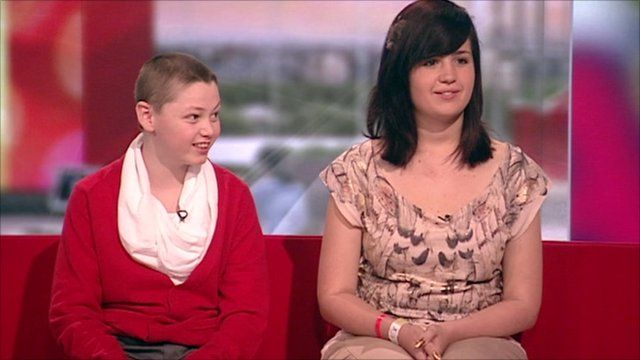 Video
'Teen heroes' get Radio 1 awards
Eight thousand teenagers gathered in Wembley Arena for Radio 1's annual Teen Awards ceremony.
As well as honours for stars of TV, sport and music, there were also awards for three ''teen heroes''.
Pippa and Alec were two of the winners. Alec was asked what is was like to pick up an award in the setting of Wembley Arena.
Go to next video: Highlights from the Teen Awards