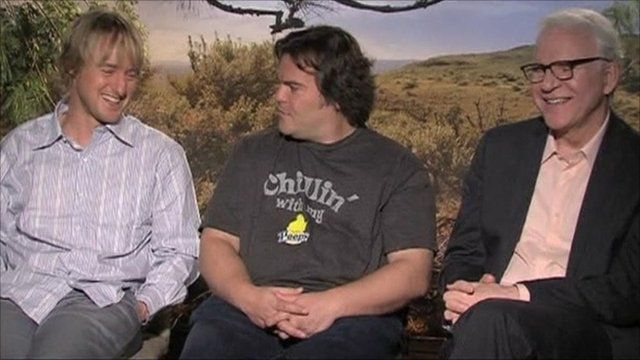 Video
Owen Wilson, Steve Martin and Jack Black's big year
Owen Wilson, Jack Black and Steve Martin have joined together in a new comedy, The Big Year.
Wilson said he was attracted to the script because the characters are looking for meaning in their lives.
While Martin said it was a story about people seeking adventure and having the passion to pursue it.
Go to next video: Will Ferrell's 'most dramatic role'