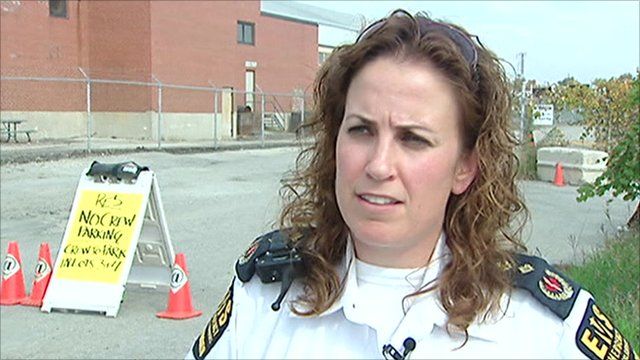 Video
Zombies injured on Canadian film set
Emergency crews called to an accident on a film set in Toronto were confronted with alarming blood and gore - but it wasn't as bad as it looked.
Actors dressed as zombies for the latest Resident Evil film were injured when a high platform moved suddenly.
Nicole Rodrigues from Toronto Emergency Medical Services said: "I was trying to figure out where the blood was coming from and what blood was real blood."
Tony Vella from the Toronto Police Service said a number of people were injured and taken to hospital.