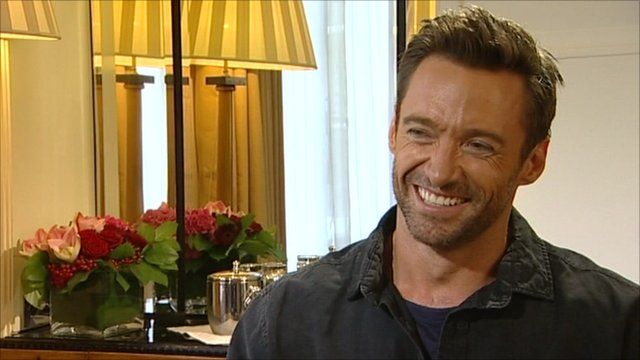 Video
Hugh Jackman offers Breakfast's Charlie a job swap
Hugh Jackman is probably best known for playing Wolverine in the X-Men films, but there is a lot more to the Hollywood star than meets the eye.
In his latest film Real Steel, he plays a struggling boxing promoter who builds his own robot champion.
As Breakfast's Charlie Stayt found out, he may well have had a very different life if acting hadn't come along and even suggested a job swap!
Go to next video: Hugh Jackman on Norwich City FC