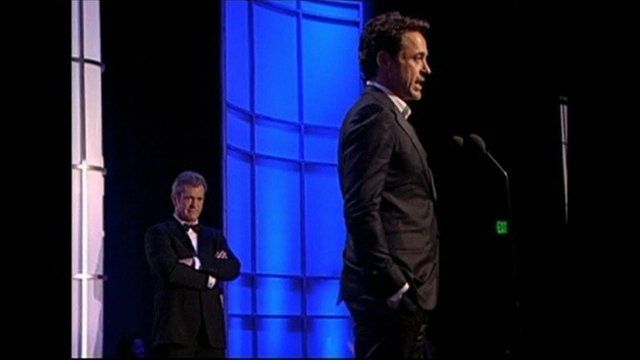 Video
Downey Jr: 'Mel Gibson deserves a clean slate'
Actor Robert Downey Jr has urged Hollywood to give Mel Gibson a second chance.
Mr Gibson was accused of antisemitism in 2006 and of abusing his girlfriend Oksana Grigorieva in 2010.
Robert Downey Jr made the comments while receiving the American Cinematheque lifetime achievement award.
He said Mel Gibson had helped him beat his drug and alcohol addiction and wanted to return the favour.
Go to next video: Stars out for Captain America