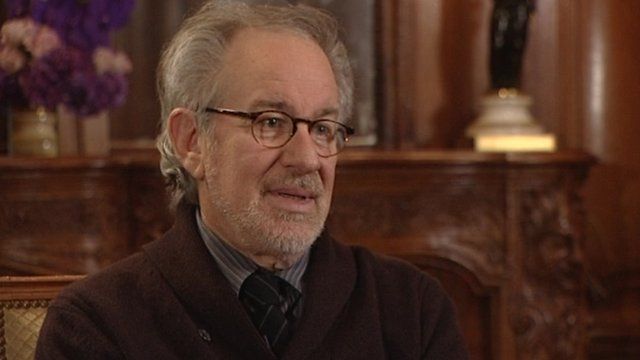 Video
Steven Spielberg talks about Tintin
Steven Spielberg is undoubtedly one of the most successful film directors of all time.
His movies regularly become box office hits and have won him four Oscars.
From ET and Jurassic Park to Saving Private Ryan, he has captivated audiences all around the world.
The film director talks exclusively to BBC Breakfast, ahead of the UK release of his latest blockbuster Tintin.
Go to next video: Entertainment Headlines