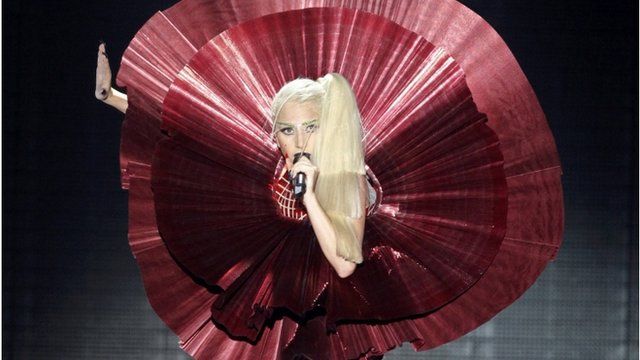 Video
Highlights from the MTV Europe Music Awards
Lady Gaga has dominated the MTV Europe Music Awards in Belfast, collecting four prizes in a range of outfits.
The US pop singer gained awards for best song, best video, best female and biggest fans at the ceremony, in the Odyssey Arena.
Teen star Justin Bieber and R&B singer Bruno Mars were the other big winners, receiving two prizes each.
Queen received the global icon award, with band members Brian May and Roger Taylor picking up their honour on the night.
Coldplay opened the night - other performances included LMFAO, Bruno Mars, Lady Gaga and Justin Bieber.
Footage courtesy of MTV Networks Europe
Go to next video: Entertainment Headlines