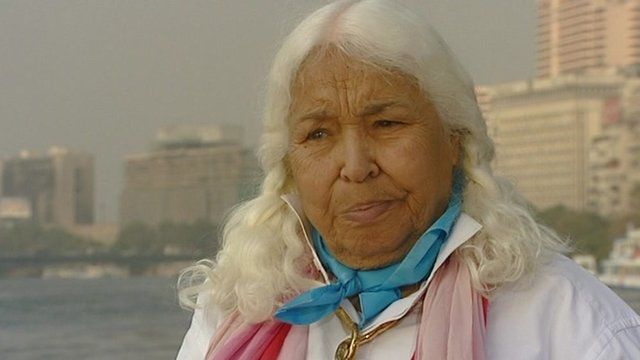 Video
Egyptian feminist: Parents 'encouraged me' to rebel
The Egyptian writer, activist and feminist, Nawal El Saadawi has been politically active since her student days. As a doctor she campaigned against female genital mutilation, and later as a novelist, wrote stories of both the hardship women face but also of how they fought against oppression. Her books have been widely translated into many languages.
Now 80 years old, she is an iconoclastic figure in a deeply conservative society. She tells Razia Iqbal how from a very early age she felt subjected to inequality.
Talking Books is broadcast over the next six weeks on BBC World News on Friday at 13:30 and 20:30 GMT, Saturday at 11:30 GMT, Sunday at 17:30 GMT and on BBC News Channel on Saturday at 05:30, 14:30 and 21:30 GMT and on Sunday at 03:30, 10:30, 14:30 and 23:30 GMT.
Go to next video: Novelists 'defend human values'