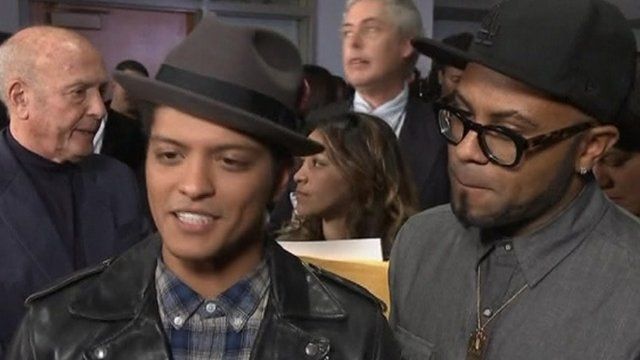 Video
Bruno Mars on album of the year Grammys nomination
Bruno Mars has been nominated for six awards at the Grammys. He told reporters that he can not wait to work on his second album.
For album of the year, Mars' Doo-Wops & Hooligans, goes up against Adele's 21, Foo Fighters' Wasting Light, Lady Gaga's Born This Way and Rihanna's Loud.
Adele is up for six Grammys and Shirley Halperin from The Hollywood Reporter said she may as well be given them now. The recording artist Ludacris told reporters: "Adele definitely deserves a Grammy".
Winners will be announced at the 54th Grammys in Los Angeles in February, in an award ceremony that now has been reduced to a total of 78 categories compared with 109 last year.