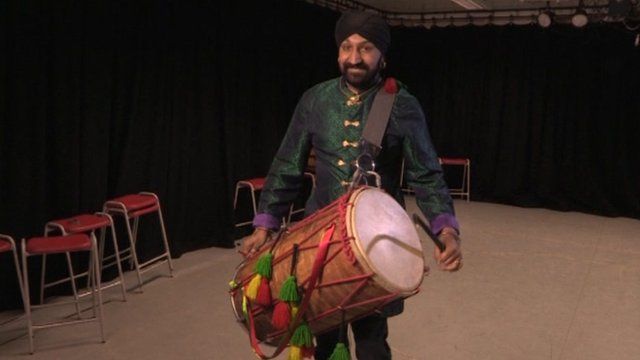 Video
Drumming spectacle set to open Royal Variety Performance
The opening of the Royal Variety Performance in front of the Princess Royal in Salford is due to be a drumming spectacle.
One of the bands taking part are the Dhol Foundation, a team of drummers based in west London.
They have appeared at festivals around the world but are the first Asian band to appear at the Royal Variety Performance.
Their leader Johnny Kalsi told BBC Asian Network about the "unique sound" of the drum and how excited they are to be opening the show.