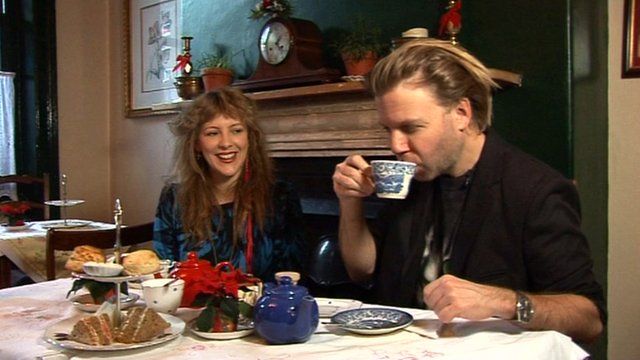 Video
Afternoon tea with Niki & The Dove
Swedish duo Niki & The Dove have been placed at number five in the BBC's Sound of 2012 list, which aims to highlight the most promising new music for the year ahead.
Gustaf Karlof and Malin Dahlstrom, who met while working in musical theatre, say they discovered they had the makings of a band on a winter's evening in Sweden 2010.
Now based in London, the playful pair are on the cusp of releasing an album which they say reflects their "concrete" collaborative musical vision.
BBC News joined Karlof and Dahlstrom for traditional afternoon tea in London.
Go to next video: In downtown LA with Skrillex