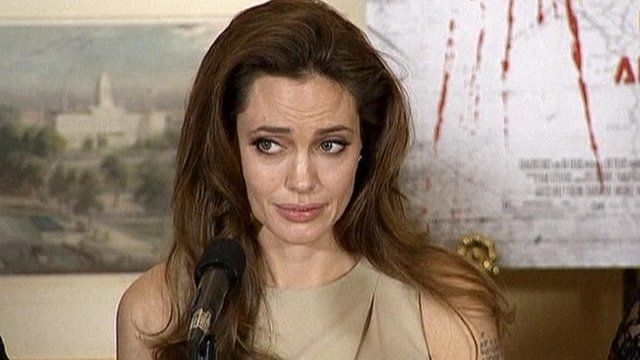 Video
Angelina Jolie on writing Bosnian war film
Angelina Jolie has spoken about the challenges and pressures of making a film about love and violence in war-torn Bosnia.
The film outlines a love story between a Serbian man and a Bosnian-Muslim woman who are forced apart in the 1992 Bosnian conflict.
Director Jolie opted to cast unknown Bosnian actors in order to tell the story authentically.
Actress Alma Terzic described the moment Bosnian soldiers told her family that they killed her father for failing to enlist, and the relief she felt when he returned home from prison a year later.
Go to next video: Jolie on her work with refugees