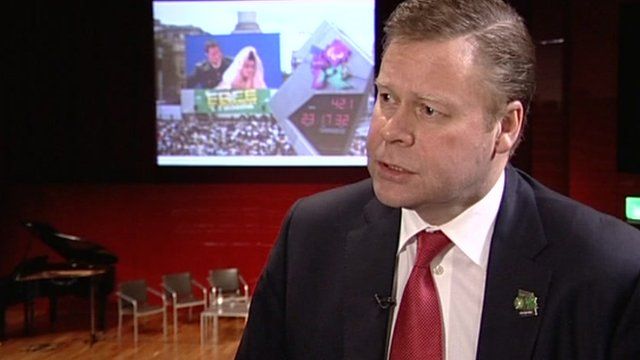 Video
BP renews arts sponsorship deal
Four of Britain's top arts institutions are renewing their sponsorship deal with BP, despite protests from some pressure groups about their financial link with the oil giant.
The British Museum, the National Portrait Gallery, The Royal Opera House and Tate Britain will receive almost £10 million in investment over the next five years.
Each of the four institutions already has a long standing partnership with BP - most stretching back more than 20 years.
The funding has attracted controversy since the Deepwater Horizon oil spill in 2010 when 11 workers were killed and 4m barrels of oil were spilled in the Gulf of Mexico.
Last year protesters poured molasses on the steps of Tate Britain during demonstrations outside a summer party in the wake of the spill.
Iain Conn, chief executive of Refining and Marketing and managing director of BP, spoke to the BBC's Arts Editor Will Gompertz about why the company was renewing the deal.