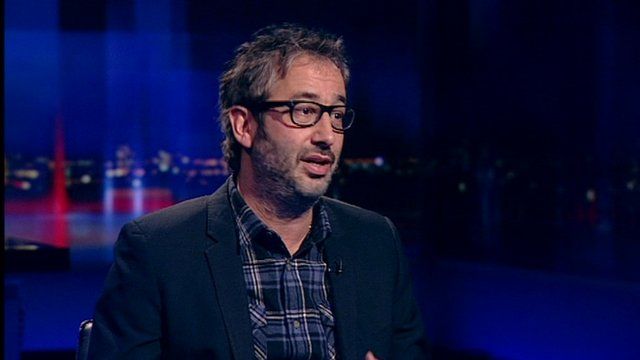 Video
David Baddiel: Movie blockbusters hard to predict
David Baddiel, writer and co-producer of the independent film The Infidel, says commercial viability in the movie business is rarely straightforward or easy to predict.
His comments come as David Cameron suggested that, with cash very tight, any investment in British films should be to mainstream films that are more likely to become hits at the box office.
Newsnight's Gavin Esler also spoke to Jonathan Cavendish, producer of Bridget Jones' Diary.
Go to next video: Commercial priority for UK films?