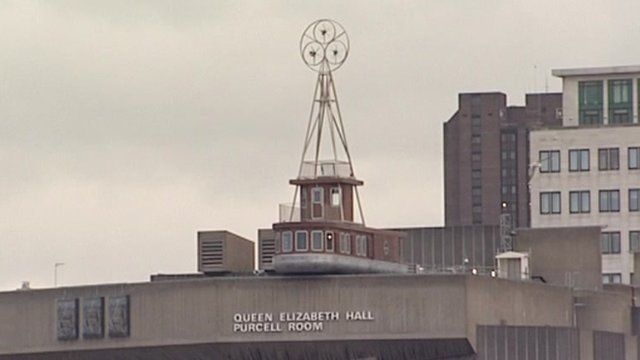 Video
London's boat-shaped room opens for guests
A new one bedroom boat-shaped installation on top of the Queen Elizabeth Hall on London's Southbank is opening for guests.
Alain de Botton, who spearheaded the commission, told BBC London that it was a "fun" building designed to genuinely feel like a boat.
The installation was designed by architect David Kohn and artist Fiona Banner.
Katharine Hibbert, who won a competition to be a guest in the room, said it was in a good position to see "everything going on" along the Thames.