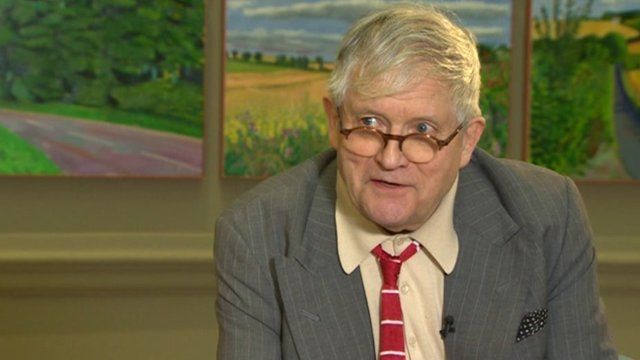 Video
Hockney swaps California for East Yorkshire
David Hockney has rebuffed claims that he is Britain's greatest living artist, calling the description "newspaper stuff".
The artist opens a major exhibition at London's Royal Academy on 21 January.
It features a series of paintings inspired by East Yorkshire, which he made after returning to the area from California in 2005.
The BBC's Will Gompertz asked him how he felt about this new landscape.
Go to next video: David Hockney: What colour is a road?