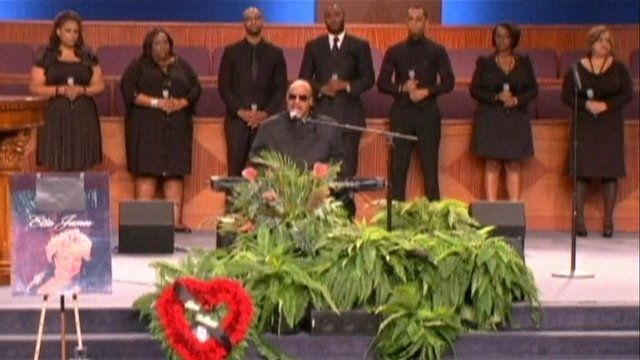 Video
Family and friends say goodbye to Etta James
Hundreds of mourners have attended the funeral service in California of the American R&B star, Etta James.
A civil rights activist, the Reverend Al Sharpton, said Etta James overcame poverty and drug addiction and helped break down racial barriers through her music.
He read a statement on her contribution to the nation's musical heritage from President Obama who danced at his presidential inaugural ball to the song that became Etta James' signature tune, At Last.
Tributes also came in performances from fellow musician Stevie Wonder and singer Christina Aguilera.
Etta James had suffered from leukaemia and died last week aged 73.
Go to next video: Candi Staton: Etta was true soul