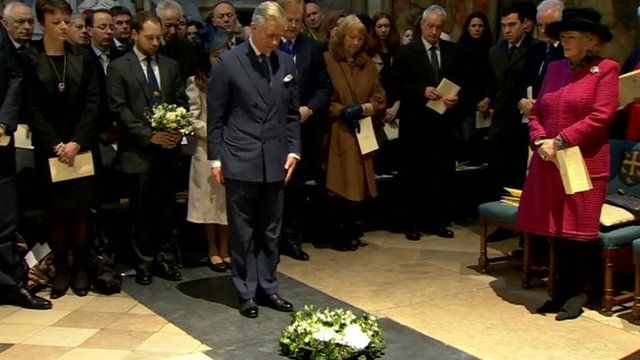 Video
Prince lays wreath for Dickens at Westminster Abbey
The Prince of Wales has laid a wreath at Charles Dickens's grave in Westminster Abbey following a service to mark the 200th anniversary of the author's birth.
Before the service, the Prince and the Duchess of Cornwall had visited the Charles Dickens Museum in London, where actress Gillian Anderson read for them.
The Westminster Abbey service included further readings, from biographer Claire Tomalin and actor Ralph Fiennes, who read a passage from Bleak House.