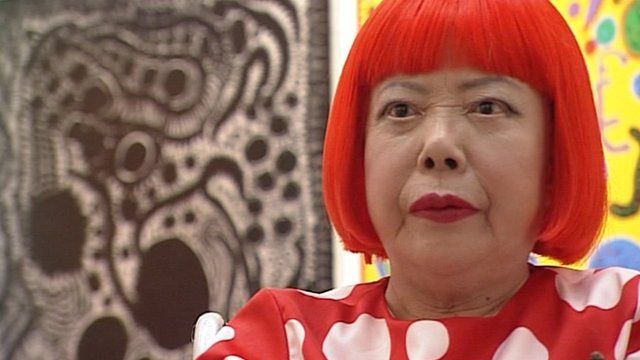 Video
Kusama's Polka dot obsessed art comes to the Tate
One of the most enduring and colourful figures in modern art has been in London, at the start of an exhibition of her work at Tate Modern.
For more than 30 years, Yayoi Kusama has lived voluntarily in a psychiatric institution.
Her work is obsessive and often overwhelming.
Newsnight's Steve Smith has been to see a sample. His report contains some flashing lights and nudity.
Broadcast Wednesday 8 February
Go to next video: Timelapse footage of Tate extension