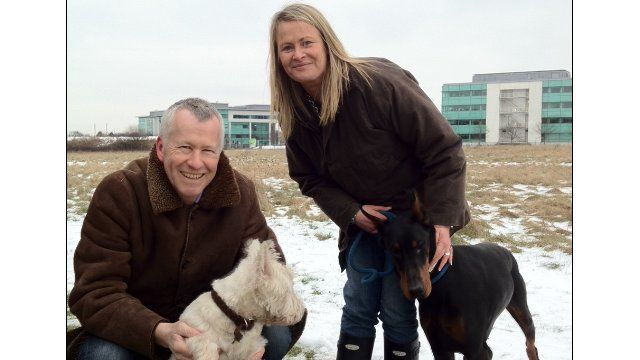 Video
Oscars dog fight: Hugo vs The Artist
Film director Martin Scorsese's media campaign has secured a nomination for the doberman star of Hugo, Blackie, to be considered in the Golden Collars Awards - the animal equivalent of the Oscars.
Uggie, the silent acting jack russell from The Artist, was tipped for best leading dog at the awards until Mr Scorsese spoke out with an open letter to the LA Times complaining that Blackie had been overlooked.
Blackie was nominated after organisers of the awards set a challenge for 500 members of the public to "like" the dog's Facebook page.
This week Mr Scorsese continued to hit the campaign trail on behalf of Blackie on the Ellen De Generes chat show.
BBC Front Row's John Wilson took his dog Jock to meet Blackie and her dog trainer Julie Tottman at the Leavesden Studios.
Go to next video: Oscar statuettes flown into LA