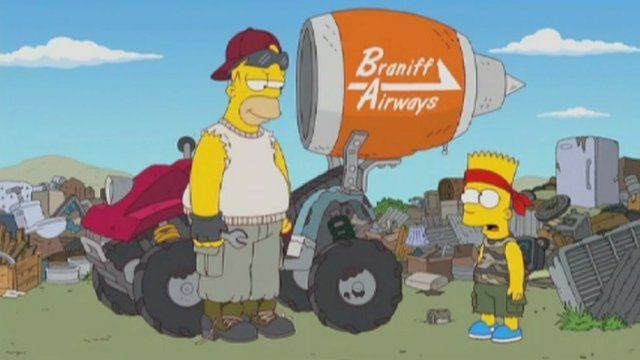 Video
The Simpsons: Sneak preview of 500th episode
The Simpsons, which made its debut in 1989, is set to air its 500th episode in the US.
BBC Breakfast got a sneak preview of the episode which will star Wikileaks founder Julian Assange.
In the episode, the Simpson's family move to an isolated house and find themselves living next to Assange.
Former guest star, creator of Wallace and Gromit, Nick Park, said he felt it was a privilege to be asked to appear in the show.
TV critic Boyd Hilton said the show has made an impact because it launched as a sophisticated animated comedy that was aimed at adults.
The 500th episode will air in the US on 19 February and will be shown in the UK on Sky One in June.
Go to next video: The Simpsons mark 500 episodes