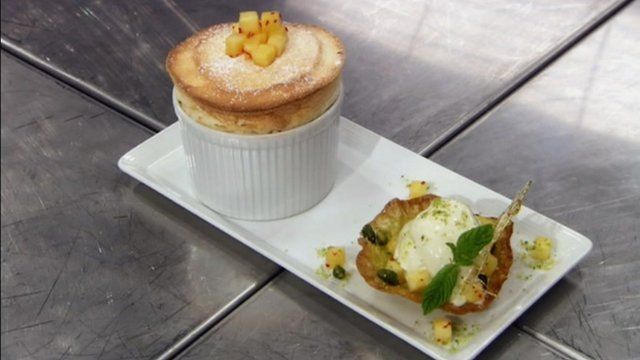 Video
Masterchef defends souffle edit
Any suggestion that a Masterchef contestant was allowed several attempts to cook a souffle after it was shown deflated and then perfectly risen is "completely untrue", the BBC has said.
On 1 February, contestant Tom Rennolds was shown taking a flat souffle to John Torode and Greg Wallace for a critique.
Wallace is then shown tucking into a risen souffle, declaring it "lovely".
The BBC said it "naturally deflated" by judging time but that producers had cut back to a shot "as it was plated up".