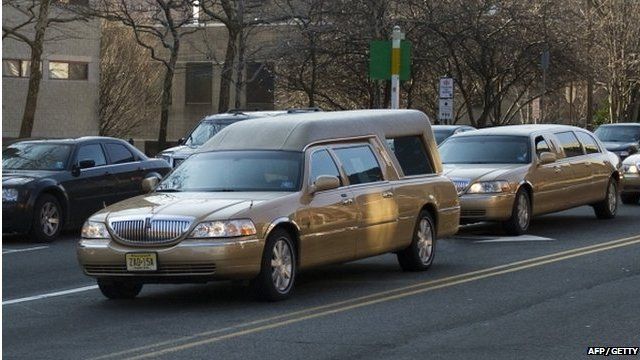 Video
Whitney Houston's coffin arrives at New Jersey church
The body of Whitney Houston has arrived at the New Hope Baptist Church in New Jersey, where she sang in a gospel choir run by her mother.
Police have cordoned off streets surrounding the church where her funeral will take place, with pockets of fans gathering outside the perimeter.
A golden hearse was used to transfer Houston's coffin from a nearby funeral home to the church.
Go to next video: Houston's family pay their respects