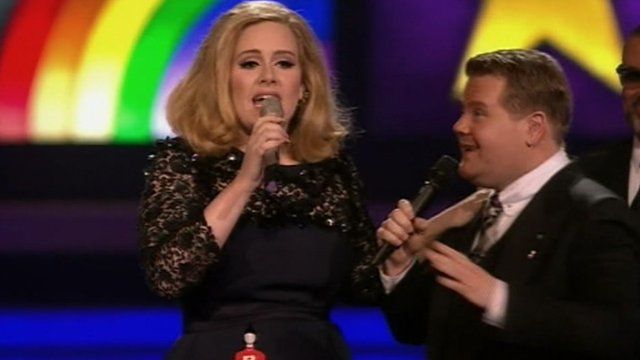 Video
Brits Awards: Adele cut short amid triumph
Adele has won two prizes at the Brit Awards ceremony in London, but was at the centre of controversy after one of her acceptance speeches was cut short.
Her speech was halted after she picked up the prize for best British album. She also won best British female.
"I flung the middle finger. That was for the suits at the Brit Awards, not my fans. I'm sorry if I offended anyone but the suits offended me," she said.
Video courtesy of The Brit Awards 2012, ITV1
Go to next video: Stars out in force for Brit Awards