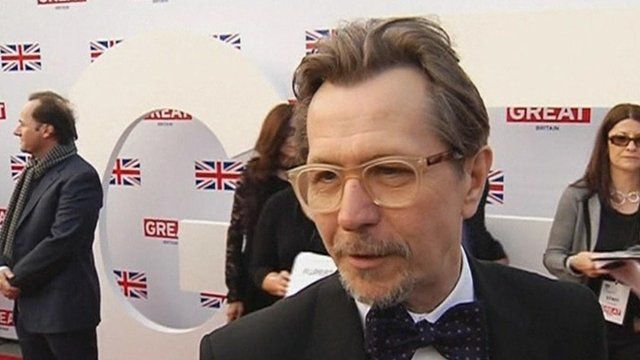 Video
UK Oscar hopefuls speak ahead of awards
More than 15 of this year's Oscar nominees, including Gary Oldman, Christopher Plummer and Kenneth Branagh have attended a special reception in Los Angeles.
"The Oscars are always something that I've watched from my sofa," said first-time nominee Oldman, up for best actor for Tinker Tailor Soldier Spy.
The 53-year-old actor added: "It's been wonderful. People love you everywhere you go - they give you free stuff. There's nothing more obscene than watching rich people walk away with all their free stuff."
Christopher Plummer is also in line to become the oldest acting winner ever at 82.
Go to next video: Final preparations for Oscars 2012